With the rise of social media, an accompanying flood of new influencers has also come to fruition; anyone with a passion and talent within the beauty industry can chase their dreams of becoming a beauty vlogger. Whether it's sharing your beauty tips, healthy lifestyle, or any other fun aspect of your life with an online audience, the role has become increasingly popular.
With the accessibility of technology and the internet, it has never been easier to access an online audience – it all starts with you. So, what exactly might you need to start on this incredible venture? We've included a few key essentials below.
The right digital equipment
A good camera is item one on the list of necessities for becoming a successful influencer. Starting with a cheap-mid range camera is recommended for first-timers; you can always upgrade depending on your success!
To complement the camera, a good lighting tool is crucial – the natural golden hour only comes once a day if we're lucky, after all. Having a good ring light to circle your camera is a formula for success in beauty vlogging, so their importance can't be stressed enough. Another key aspect to consider is the ease of moving the equipment; if you're constantly on the move and vlogging in new places, you need 'gear-on-the-go'.
Knowing exactly what to pack in the limited baggage space you have is tricky. ExpressVPN's tech survival kit has a great summary of essentials, including power banks, universal adaptors, and a portable hotspot. Having your equipment die or crash while on the road is not ideal. Bringing spares and backups will save you from any dire situations – and from disappointing your fans by not being able to post while you're away. Stay prepared!
A true passion
The most successful vloggers did not reach the position they are in today by simply buying the best equipment. The latest Sony camera can only take you so far: to get to the top, a burning passion for beauty is essential. Viewers are not interested in listening to an influencer drone on about a product or service that they do not like or care about. True influence comes from the sharing of genuine feelings, emotions, and preferences. Therefore, having an actual passion for the beauty industry will see you strive for success out of love for the field, not just the short-term goal of a few dollars (these will come later!).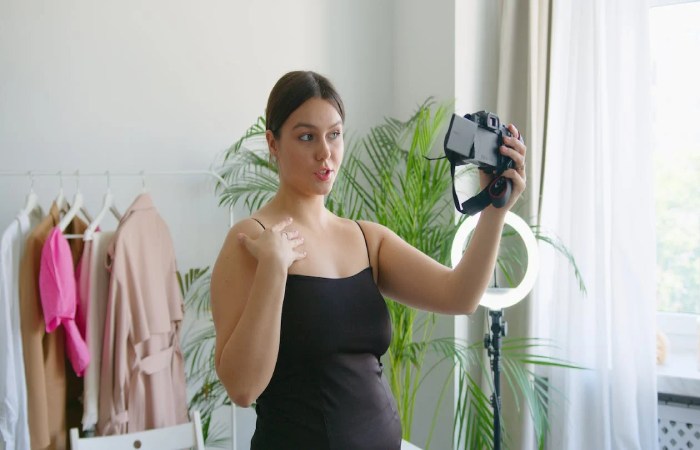 A niche
Growing to understand your strengths and weaknesses as well as your likes and dislikes is a key process in developing your niche. Your personal brand should not become 'diluted' in the sense that you cover too many areas too thinly. Instead, aim for a specific area of interest – like Vlogger Zoella's 'Zoella Beauty', for example. This not only specifies your content but also targets a clearer audience: your new fanbase. Consistent content in your niche means that this audience can continue to tune into your channel, confident that your content suits them.
Becoming a beauty vlogger is an attractive path to follow for many, but it is not an easy path to walk. As with anything, there are skills to learn, equipment to buy, and progress to be made. With an understanding of these three key things needed in the industry, be confident that you can give yourself a head start on your beauty journey.