Step into the world of makeup magic and unlock a realm of creativity while saving your precious time! We're about to reveal 10 mind-blowing makeup hacks that will make you rethink everything you thought you knew about beauty routines. Prepare to embark on a journey filled with unconventional tricks and innovative shortcuts that will leave you wondering why you didn't discover them sooner. Say goodbye to mundane routines and hello to a whole new level of makeup wizardry!
1. Lipstick as Blush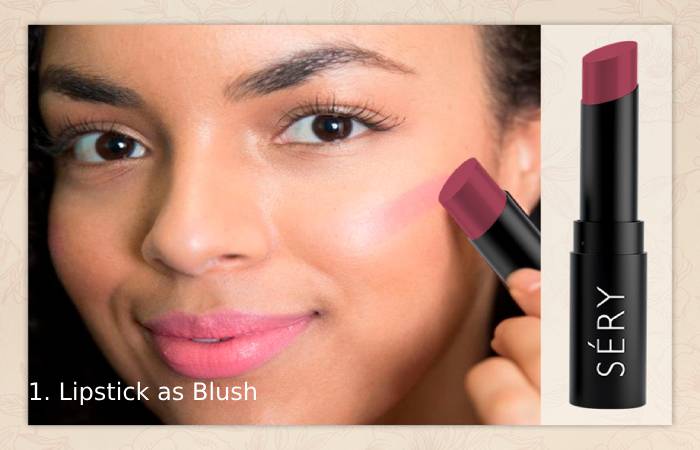 Get ready to unleash your artistic flair and nourish your cheeks with the magical powers of SERY Matte Care lipstick! This enchanting lipstick not only adds a pop of color but also pampers your skin with its care ingredients. With a wave of your makeup brush, apply a small amount of the SERY Matte Care lipstick on the back of your hand, revealing its secret formula. Gently sweep the luxurious color onto your cheeks, while the care ingredients work their magic, leaving your skin feeling pampered and rejuvenated. It's like giving your cheeks a spa day while looking fabulous! So go ahead, paint on that colorful care, and flaunt cheeks as radiant as they are healthy.
2. Compact Powder For Fuller Lashes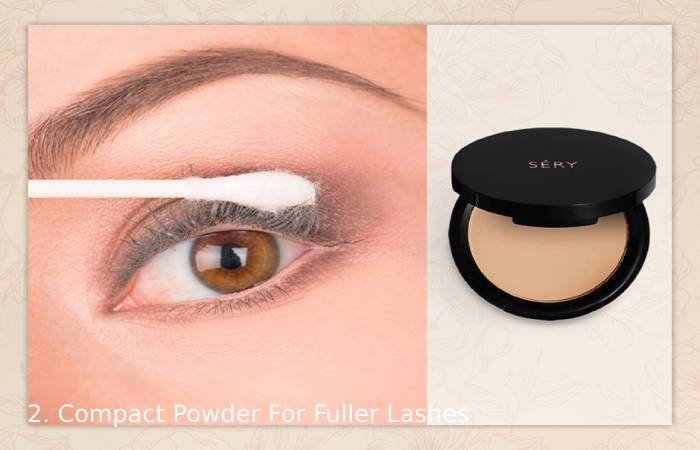 Unlock the secret to luscious lashes with the SERY Go Bare Compact Powder, infused with the power of Vitamin E. Yes, you heard it right – this magical compact does more than just mattify your skin. Grab a clean mascara wand or a cotton bud and gently coat it with a small amount of face compact powder. Starting at the roots, wiggle the wand through your lashes, depositing a fine layer of powder. The nourishing touch of Vitamin E in the compact keeps your lashes healthy and protected. After that apply 2-3 coats of eye mascara and watch as your lashes transform before your eyes, appearing fuller, thicker, and utterly captivating.
3. LipLiner as Eyeliner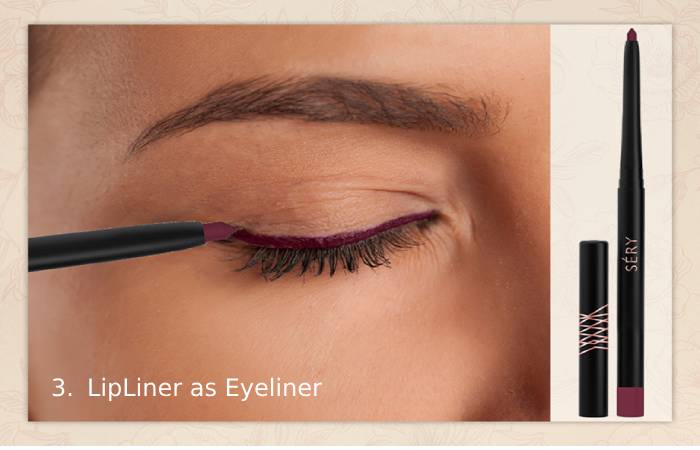 Using lip liner as eyeliner is a clever hack that adds versatility to your makeup routine. SERY Edge It All Lip Liner is known for their 24 hours stay, creamy texture, and precise application and can be repurposed to define and accentuate your eyes. This hack allows you to experiment with various shades that complement your eye color or desired eye makeup look. Avoid contact with the inner rim and use a light hand when applying. With this simple hack, you can create unique and captivating eye looks without investing in additional products.
4. Lip Gloss as Highlighter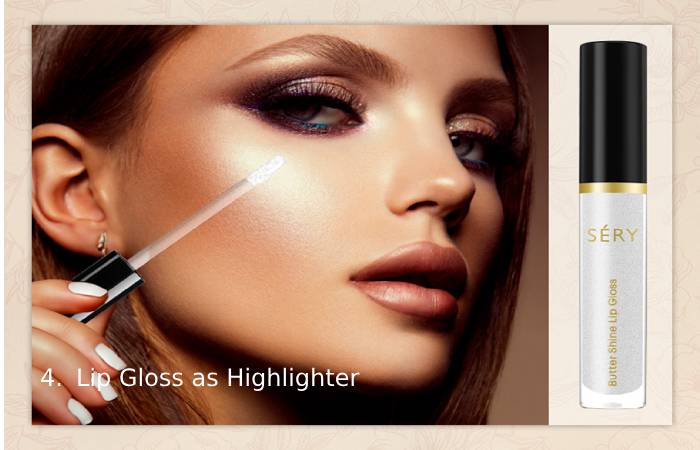 The SERY Butter Shine Lip Gloss – Crystal Shine can be your secret hack to achieve a stunning highlighter effect effortlessly. This luscious lip gloss, infused with Shea Butter, and high shine, doubles as a brilliant highlighter for your face. Apply a small amount of this best lip gloss onto your cheekbones, brow bone, and cupid's bow, and watch as it imparts a radiant glow. Gently blend the gloss with your fingertips or a brush for a seamless finish. The reflective properties of the gloss create a beautiful luminosity that accentuates your features. This ingenious hack allows you to achieve a youthful and dewy look using just one versatile product.
5. Lipstick as Eyeshadow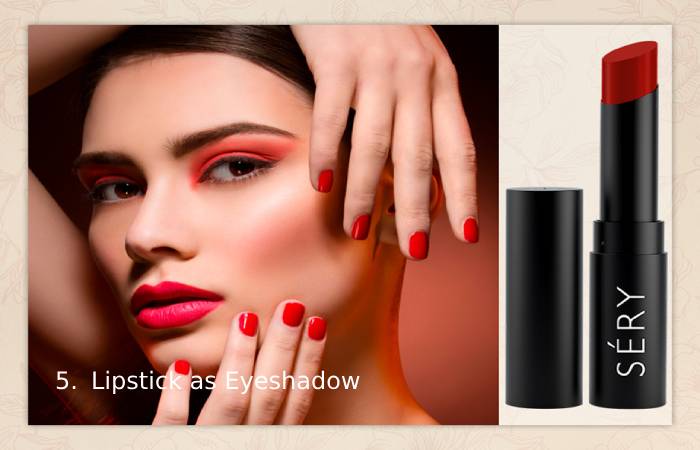 Get creative and redefine your eye makeup game by using SERY Mattish Lipstick as unique and unconventional eyeshadows. Swipe a small amount of this matte lipstick onto your eyelids with the help of a brush and blend it effortlessly for a burst of vibrant and unexpected color. The creamy texture and rich color pigment of lipstick make it the perfect canvas for creating mesmerizing eye looks. This imaginative hack allows you to experiment, break traditional boundaries, and truly express your creativity. With affordable matte lipstick prices, your eyes become an art gallery where you can paint with shades that are as daring and unique as you are.
6. Mix Liquid Foundation And Liquid Highlighter For A Dewy Base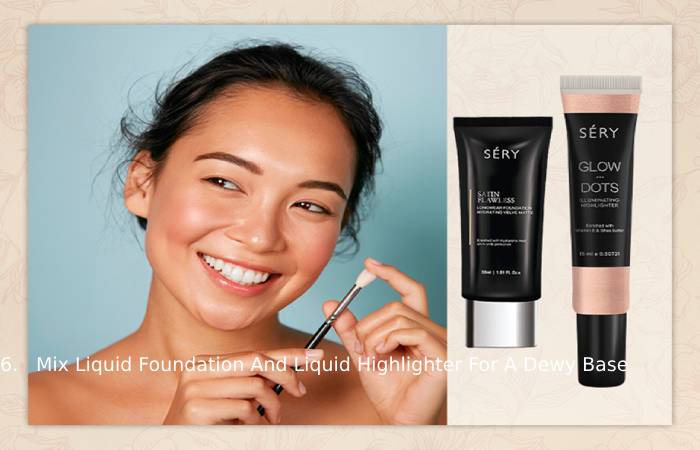 Unlock a radiant and dewy base with the SERY Satin Flawless Longwear Liquid Foundation and SERY Glow Dots Illuminating Liquid Highlighter. Combine a small amount of the Liquid Foundation with a few drops of the Liquid Highlighter for a luminous glow. Mix them together on your hand and apply the blend evenly onto your face using a brush or sponge. The liquid foundation provides coverage, while the liquid highlighter adds a subtle luminosity to the high points of the face. This genius hack creates a flawless, dewy complexion that lasts all day. Embrace this 2-in-1 hack for a natural, lit-from-within glow that will leave you looking effortlessly radiant.
7. Eyeliner with Eyeshadow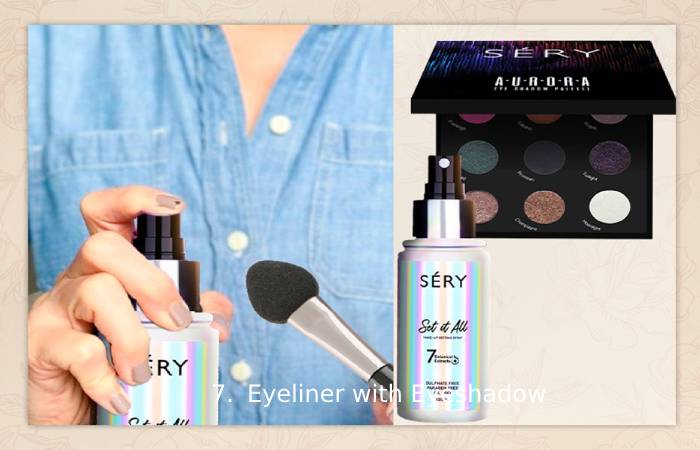 When your trusty eyeliner bids farewell, fear not! We've got you covered with the ultimate SERY Aurora Eye Shadow Palette. Grab a thin angled eye shadow brush dampen the brush with SERY Set It All Setting Spray and load with the shade "Prussian". Apply it along your upper lash line, and see the matte finish it gives by working as an eyeliner. This genius hack not only mimics eyeliner but also ensures long-lasting wear. The beauty lies in the versatility—you can experiment with a plethora of eyeliner colors. It's all about smart work, not hard work!
8. Use Tape to Create a perfect Winged Liner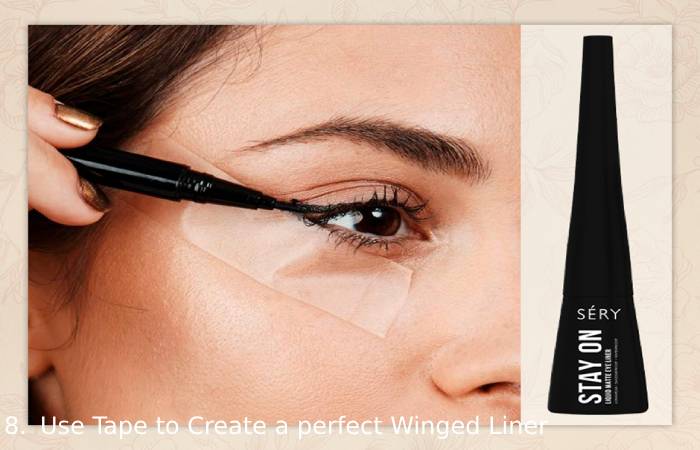 Achieve flawless winged liner effortlessly with the tape hack. Grab a small piece of tape and place it diagonally from the outer corner of your eye to the end of your eyebrow. This creates a guide for your winged liner. Using your favourite SERY Stay On Liquid Matte Eyeliner, draw a line along the edge of the tape, connecting it to your upper lash line. Fill in the shape, ensuring a smooth and precise application. Once done, gently remove the tape to reveal a perfect winged liner. This hack provides stability and symmetry, making it a game-changer for mastering the elusive winged look with ease. When creating the perfect liner, it's crucial not to overlook the significance of lashes as they play a vital role in enhancing your overall look. If you're fond of having natural and voluminous lashes, there's an excellent option to consider; the natural lashes by Lilac St. These lashes are specially designed to provide you with a touch of elegance and sophistication. By opting for them, you can effortlessly achieve a chic appearance that will leave others in awe.

9. Apply Ice Before Makeup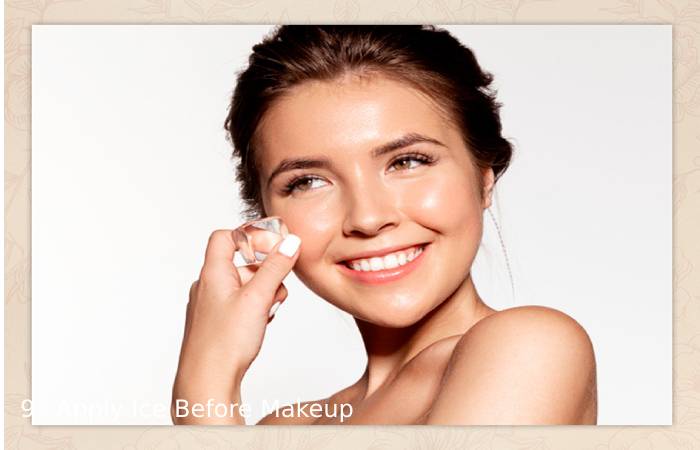 Prep your skin for flawless makeup application with the ice hack. Before applying makeup, gently rub an ice cube over your face. This simple yet effective step offers multiple benefits. Firstly, it helps reduce inflammation and puffiness, especially around the eyes, creating a refreshed appearance. Secondly, the cold temperature tightens the pores, providing a smoother canvas for foundation and other products. Additionally, the ice improves blood circulation, resulting in a natural glow. This hack also helps makeup last longer, as the chilled skin creates a barrier that slows down oil production. Embrace the ice hack for a rejuvenated, even-toned complexion that ensures your makeup looks flawless all day.
10. Translucent Powder To Make Lipstick Long Lasting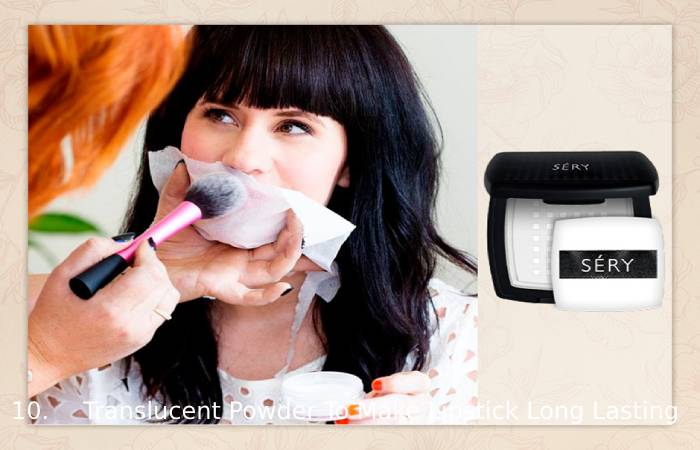 Extend the longevity of your lipstick with the translucent powder hack. After applying your lipstick, take a small brush and dip it into a finely-milled SERY Translucent Face Powder. Gently tap off any excess powder and lightly dust it over your lips. This hack sets the lipstick, making it smudge-proof and long-lasting. The powder creates a matte finish while locking in the color, preventing it from fading or transferring throughout the day. It also helps absorb any excess oils, keeping your lips fresh and vibrant. Embrace the best translucent powder hack to ensure your lipstick stays flawless and lasts through any occasion.
Discover the transformative power of lipstick to compact powder, granting your look fullness with grace. With these 10 unique you can achieve flawless makeup in a jiffy!