In 2023, people will be curious to learn more about small-head wigs. A wide range of wig designs, colors, and lengths is available for adults and even children who need a small cap size.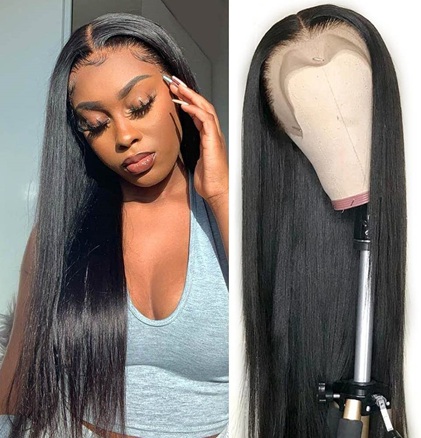 Taking your head measurements is the first step to determining your wig size. Find out if you are among that 90% of females who wear a standard capsized wig. Or among that, 10% of females have a head circumference between 20.5 and 21.5 inches, which makes them small capsize wearers.
Today, few wig manufacturers provide the best petite cap sizes. If you have a small head size and can find a wig that is slightly larger on your head, you can make it better by using a regular needle and thread.
Wig comfort depends on capsizing. Measure your head by placing a measuring tape along your hairline to determine your head size.
In this article, we'll discuss the best alternative in 2023: small-head wigs. Moreover, these wigs are now available at amazing discounts. Go and get one for yourself now!
How To Find A Perfect-Sized Wig?
Finding the right wig isn't a big hassle anymore. Whether you've lost your hair due to alopecia, cancer or another medical issue, or you want to jazz up your style, selecting a wig that is suitable for you and fits properly is quite easy.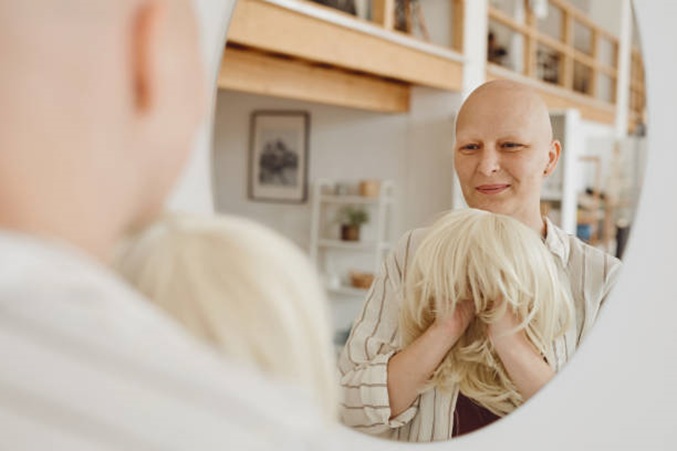 Nobody can tell you you're wearing a wig, which is fantastic. You'll get many praises for your new haircut when you wear these wigs for the first time. Additionally, 2023 is the ideal time to experiment with a new hair color or style.
Wigs speed up your regular styling routines. Wigs prevent bad hair days. When you shop for clothing, you must consider the right style and color of wig that suits your face shape and routine.
To get the appropriate fit, measure your head as well. As mentioned above, check your head's circumference for a small or medium wig.
We've compiled a list of the best small-head wigs for your convenience.
Small Cap Wig
Small-cap wigs are wigs that have little wig caps. They are the greatest wigs for small-size faces. People with sensitive scalps should wear these wig caps. Those with hypersensitive scalps can benefit greatly from wearing wig caps.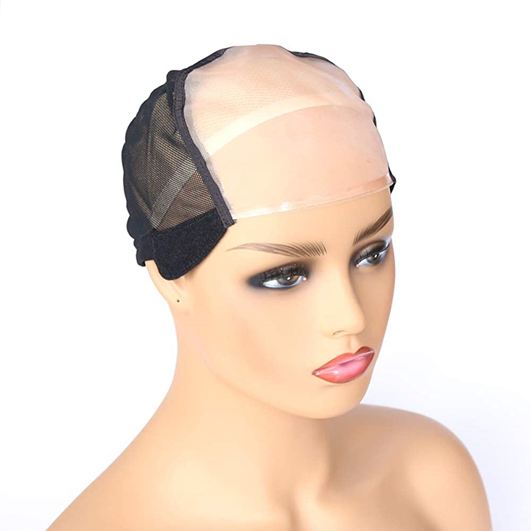 If your scalp is fragile, a perfect size wig cap is an excellent choice to wear under your wig for extra protection and comfort.
Petite Wigs
Small head Petite wigs are between 20 and 21.25 inches wide. The tape strap on these wigs can be adjusted for up to an inch of movement.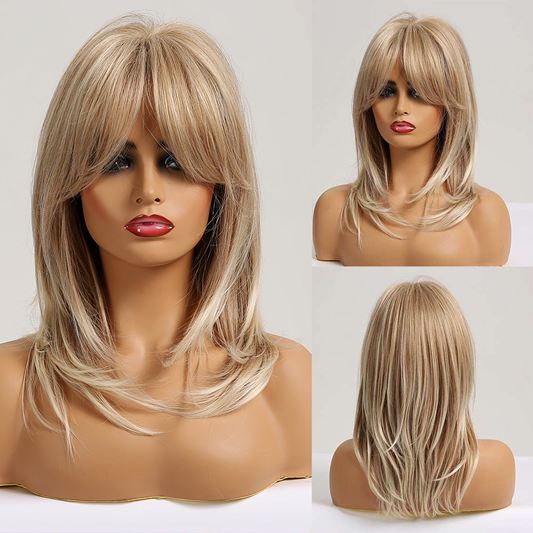 This helps you change how tight or loose the wig is based on your head size. Petite wigs are wigs for small heads. The smallest size available is sometimes called "Ultra Petite wigs" by the company that makes it. This is a size that most wigs don't come in.
This site is usually for youngsters, although a small woman might be able to wear it.
Lace Front Wigs  
Small head lace front wigs weigh only two ounces, making them light and easy to wear. This fantastic wig is ideal for persons with small heads because it has a lace front and a monofilament crown. It also makes the hair look more natural and authentic.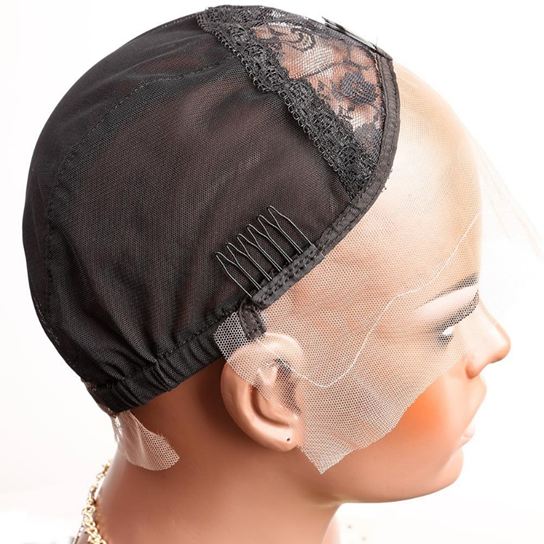 You don't have to make much effort to style this wig to make it look great. You can additionally order a hand-tied cap with this wig. It is available in a range of hues, including smoky grey. There are many choices for small-headed African American wigs.
U Part Wigs
These wigs are only sold at UNice. You can't get them anyplace else. Because the wig is in the shape of a U, you may comb and blend your hair over it. This is a simple and time-saving feature. U-part wigs are easy to put on and take off and may fit heads of different sizes.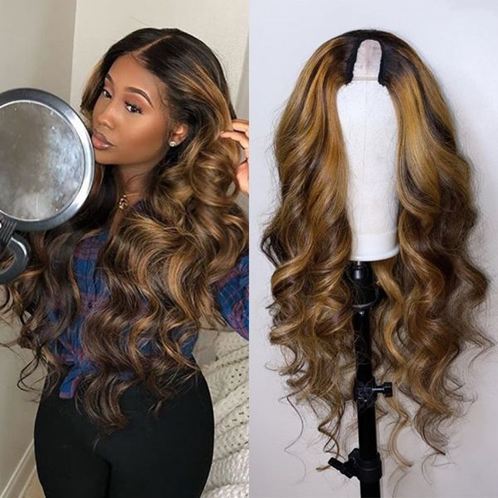 Short Hair Wig with Bangs
This is a favorite choice for people with small faces to wear wigs. Hair is around shoulder length, which is in the middle. The hair on this wig is thick and full. You can give your head a great curled look to make it appear more attractive.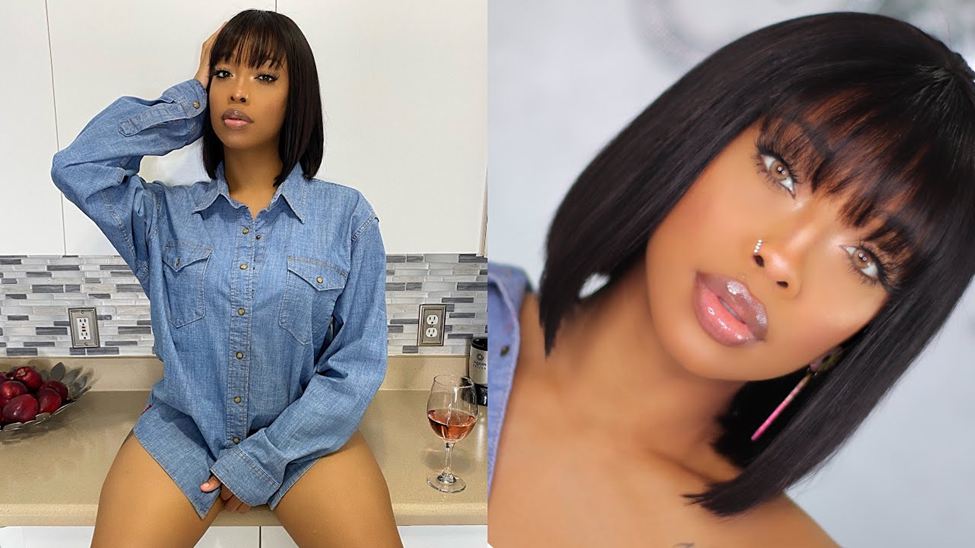 It looks great during a wedding celebration or a gathering at a nightclub.
Small Head Braided Wigs
Braids give your hair a solid base. When you braid your hair, it gets stronger, just like when you weave fibers into a rope. By limiting hair's touch with skin, clothes and other things, braiding also stops hair from breaking from friction.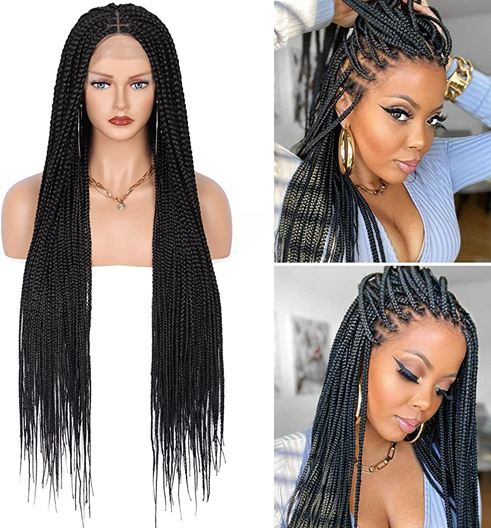 Conclusion: How Can A Wig Be Customized To Fit A Small Head?
You must adjust your wig to fit your head, whether you are a novice or a pro. Some people can't wear expensive wigs. Shortening a wig is easy to learn. Since the best wigs for tiny heads are hard to find, customization is a smart solution.
Pull the base of your strap up from the middle to release it.
Try on the wig to get a feel for how it fits and moves.
If necessary, the wig can be pulled tighter by its strap at the base.
This wig adjustment method can be finished by sewing the elastic. This prevents strap loosening. Simple sewing will secure your newly sized wig.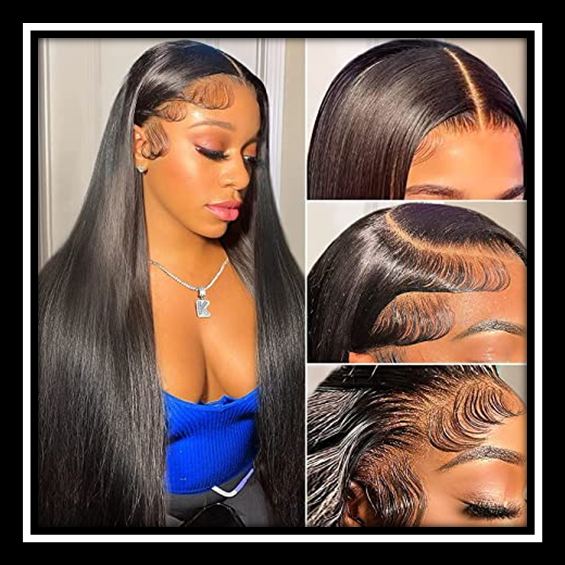 Your wig's sides have adjustable straps for minor size adjustments. Turn the wig inside out to find these straps. These bra-like straps compress your wig.