It can be intimidating to shop for makeup online. You might not be sure what a product actually looks like or feels like. You might not be sure how accurate the reviews are. There are so many options that it just feels so overwhelming to start. Whether you're looking for the hottest makeup palette on the market or some fabulous clean beauty products, here are our tips on how to shop for makeup online.
Look at Return Policies — Take a look at the brand's return policy. While you want to shop brands with clear and upfront return policies, you ultimately don't want to have to return anything you buy online. Many beauty products are easy to buy online, such as mascara or eyeliner. There are few, if any, questions about what that brown mascara or black eyeliner will look like on you. Foundation, however, can be tricky. That's why you need to know your foundation color.
Know Your Foundation Color — When looking at photos of products online, you're not always going to know what foundation color looks best. After all, you're just staring at a screen. Instead, you'll want to look at different shades and swatches online. Look at different models or people's social media posts or beauty tutorials. If you see anyone with a similar complexion to yours, you'll have a better idea of which foundation colors work best for you.
Consider Clean Beauty Products — Not quite sure which brands to go with when shopping online? Make it easy for yourself and the planet by choosing clean beauty products. When buying products online, you might be unsure about where you're getting these products from or what they're made of. Buying clean beauty products from trusted brands helps take the guesswork out of what you're getting. They contain nourishing and wholesome ingredients, many with wonderfully natural scents and luxurious textures.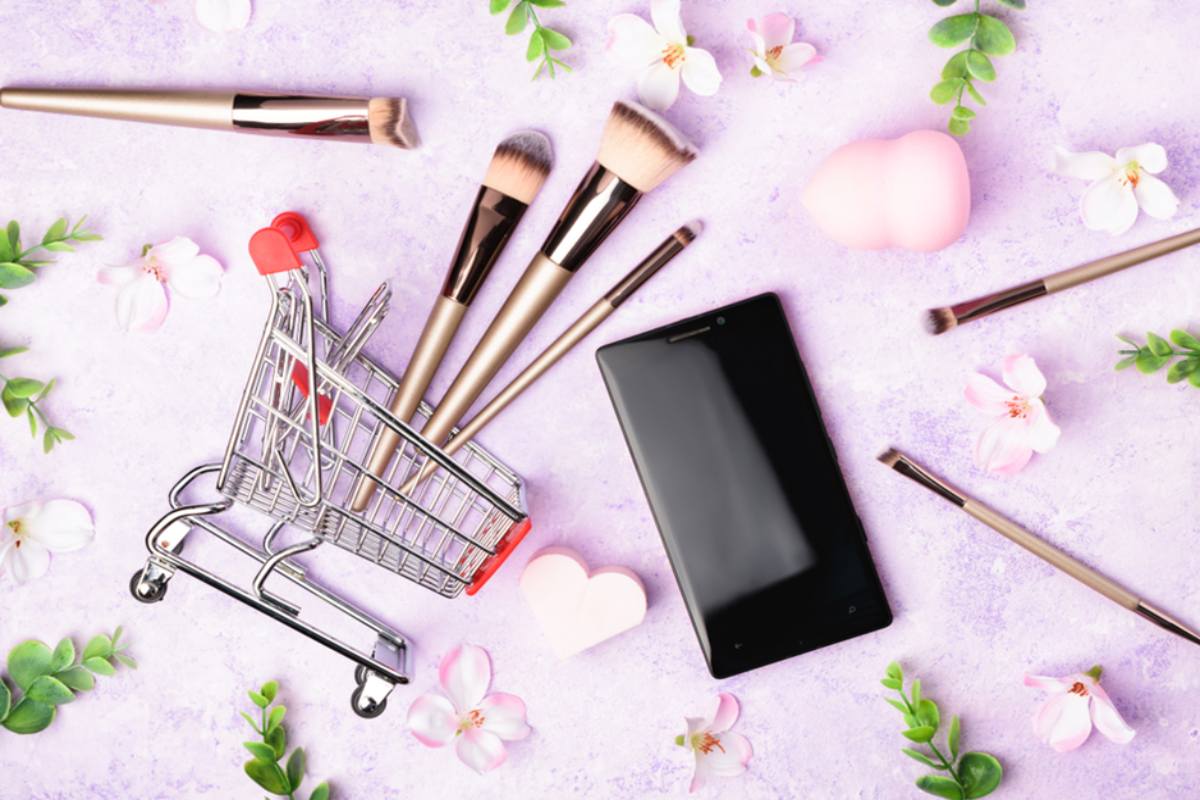 4. Understand Your Undertones — According to Healthline, understanding your skin's undertone, the natural color underneath the surface of your skin, will help you choose the best color palette for your skin. Those with a cool undertone should avoid yellowish foundations. Warm undertones, in contrast, look better with foundations that are slightly yellow. Peach foundations work best for neutral undertones. For those with an olive undertone, opt for foundations with a golden color. Another way to figure out whether a specific foundation is right for your skin tone is to mimic applying it in a makeup editing app.
5. Finding Hidden Gems — It's possible to find some of your favorite brands you know and love online. You can use third-party sites like eBay to find makeup that's never been used or touched. The key is to make sure they're a legitimate seller and advertise the products as "mint in box" so that you're not using makeup that's been previously used. Not ready or interested in taking that risk? Go for buying directly from the brand instead.
6. Buy Directly from the Brand — When you buy directly from the brand, you cut out the middleman. You also don't have to worry about potentially getting knock-off versions of popular brands. If you want high-quality clean skincare products, it's best to buy directly from brand names you know and trust.
7. Beware of Scams — If it seems too good to be true, it probably is. Unfortunately, there are many scammers on the internet that sell fake products. They may promise genuine products on their Instagram, but they're not actually authorized sellers of said products. There's no way that they can guarantee the quality of original products. To be on the safe side, buy directly from brands you know and trust.
8. Choose Ingredients Carefully — Watch out for products with a long list of ingredients with names you don't know or can't pronounce. They may include phthalates and other harmful ingredients. When buying makeup online, consider brands that use responsible packaging and sustainable sourcing, meaning they don't use unnecessary items in their packaging. They might even have a climate commitment. Take a look and see if they have a carbon-neutral initiative.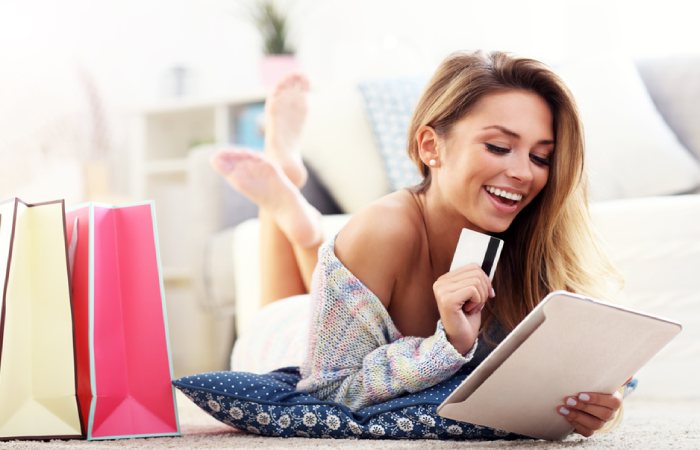 9. Look at Reviews from Different Sources — Besides looking at reviews from the brand's website itself,  take a look at what other blogs are saying about the brand. Today's social shopping options go beyond just asking your BFF what she recommends. Look at makeup review videos. There are plenty of beauty vloggers that love to do unboxing videos with their clean beauty box subscription to show off all the different beauty and skincare products they use each month.
10. Research Different Brands — The reality is that some brands will work better for you than others. So will certain formulas. For example, liquid and cream foundations tend to be more forgiving than powders, since they are more blendable. The key to beauty products, from foundation to lipstick, is to go for sheer textures to allow more of a natural color to make an appearance. Makeup is meant to enhance, not to mask.