It is hard to discuss hair transplantation without mentioning the before and after outcomes of hair transplants in Turkey. Turkey is now known for providing hair transplant surgeries that are both affordable and of excellent quality, which is why more and more individuals are drawn to it.
Turkey provides an affordable hair transplant procedure and is well known for its stunning Hair transplant Turkey before and after pictures.
Why does everyone go to Turkey for hair transplants?
People seeking affordable, high-quality hair transplants now frequently travel to Turkey. Turkey is a popular place to receive hair transplants because the medical procedures there are praised as some of the best and are less expensive than in the United States and other European nations.
The medical team's proficiency in Turkey significantly impacts the success rate of hair transplants. The success rate is 98% when conducted by a medical team with extensive experience. Accordingly, 2 out of every 100 hair transplants could fail.
Is Turkey safe for hair transplants?
Is a hair transplant in Turkey preferable? Absolutely! There is a reason Turkey is the first nation that comes to mind when discussing hair transplantation around the world. Patients seeking hair transplants in Turkey come from many different nations. There are about 500 clinics and medical facilities that offer hair transplants.
Due to the high demand for hair transplants in Turkey, another benefit that Turkish doctors have is that they have a lot more experience than doctors in Europe or America because they perform hundreds or even thousands of hair transplants every year. This means that they can guarantee better results.
How much does it cost to get a hair transplant in Turkey?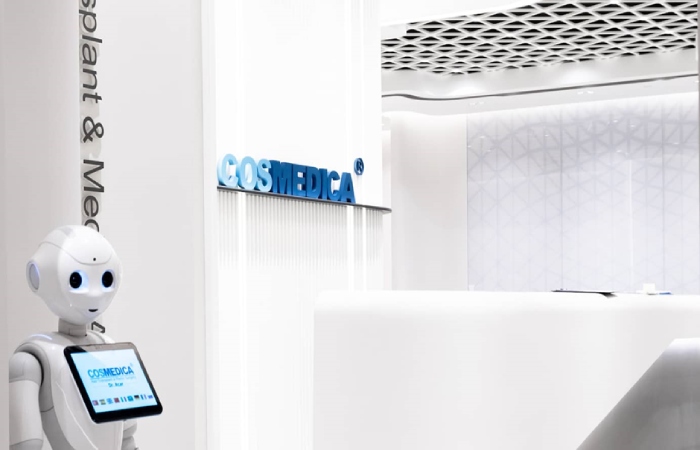 Turkey is renowned for offering hair transplants at comparatively lower costs than other nations. This is because prices in Turkey are lower than those in other developed nations. This enables the hair transplant clinics in Turkey to provide less expensive operations of the same or higher quality.
Several centres in Turkey can carry out this quantity of bulb implantation in numerous sessions. The cost of hair transplantation in Turkey generally ranges from $ 1500 to $ 3000, depending on the number of hair follicles planted, which runs from 1000 to 6500.
How long do you want to stay in Turkey for a hair transplant?
In addition, if you have a minimal amount of time or a hectic schedule, a one-night stay (arriving early in the morning, having surgery that same day, and returning in the afternoon) or a two-night stay are both options for finishing the procedure and safely returning home; however, three nights is the recommended amount of time for everyone. Extending your stay for some sightseeing and visiting Istanbul or other parts of Turkey is optional.
How do I choose a hair transplant clinic?
Do you experience hair loss? Do you anticipate getting a hair transplant in Turkey? If so, you may be considering where to find a qualified surgeon. No matter how big or tiny, choosing to have surgery can cause worry.
Choosing the top hair transplant clinic in Istanbul can be debilitating due to the proliferation of hair transplant clinics in Turkey.
Doctor Credentials:
The credentials of the person doing the procedure are the first and most crucial factor. You wouldn't want to put your head in the hands of a technician who lacks basic surgical training or isn't a physician, first and foremost. Find out carefully who the doctor is at that facility, arrange to meet him in person, and have him assess your condition. Don't fall victim to fraud from non-medical professionals.
Experienced Surgeon:
The surgeon's experience doing hair transplant surgery would be the following criterion. The learning curve for a transplant procedure is steep, and not all doctors are skilled in performing hair transplant surgeries. With the latest improvements in FUE techniques, even an experienced practitioner who sticks to outdated ideas and doesn't keep up with new developments may not be the best option. Therefore, you need to choose a physician who has performed HT procedures for at least ten years and knows current theories.
Staff at the clinic:
A single stick would break, but a bundle of posts would not. We learn this concept in childhood, which is still valid for hair transplant surgery. Working together is always preferable to one surgeon performing his duties and attending operations. A team led by an experienced surgeon composed of young surgeons would also make a terrific mix because the knowledge and skills are handed down to the next generation, benefiting the patient. Additionally, sharing the workload among coworkers would foster a positive work environment. Like-minded physicians working together to achieve a common objective will result in the greatest possible outcome for the patient.
Why Cosmedica Clinic?
The best hair transplant clinic in Turkey and the top clinic for hair transplants is Cosmedica Clinic, accredited and of the highest calibre. Our clinic is entirely new, with a contemporary interior design and fully furnished rooms. With 16 years of experience, we are constantly on the cutting edge of hair transplant surgery technology.
Award-winning medical aesthetics specialist Dr. Acar. Following his graduation from Istanbul University Capa Medical Faculty, he took part in training programmes for cosmetic gynaecology, FUE, laser therapy, medical aesthetics, mesotherapy, and fillers at Dr. Horst-Schmidt-Kliniken (HSK). He was born in Germany in 1981 and spoke three languages fluently: Turkish, German, and English.
His professional career began in Istanbul as the Medical Director of the Medical Aesthetics Unit at an international hospital. He specialised in Sapphire DHI and superior FUE hair transplant methods. He has been providing hair transplant services at Cosmedica Clinic since 2011.
Dr. Levent Acar keeps a close eye on advancements and changes in the hair transplant industry. He participates in all prestigious seminars and conferences held throughout the world.
Also Read : How Can Fitness Improve Your Health?
What your sunglasses say about you
How to stop hair loss and regrow hair naturally?